Overview
The vScan utility avoidance tool has been designed to make buried utility detection a simple and cost-effective process. You don't need to be an electronics expert to get the most out of the vScan's features. Main features and operational controls are in keeping with industry standards so minimal training is required.
Together with the dual frequency transmitter, data logging, optional metal manhole cover detector, GPS, and Bluetooth, the vScan is available in various models to suit all applications.
The vScan locator kits are shipped with a spacious canvas carry bag which fits the receiver, transmitter, leads and any optional accessories.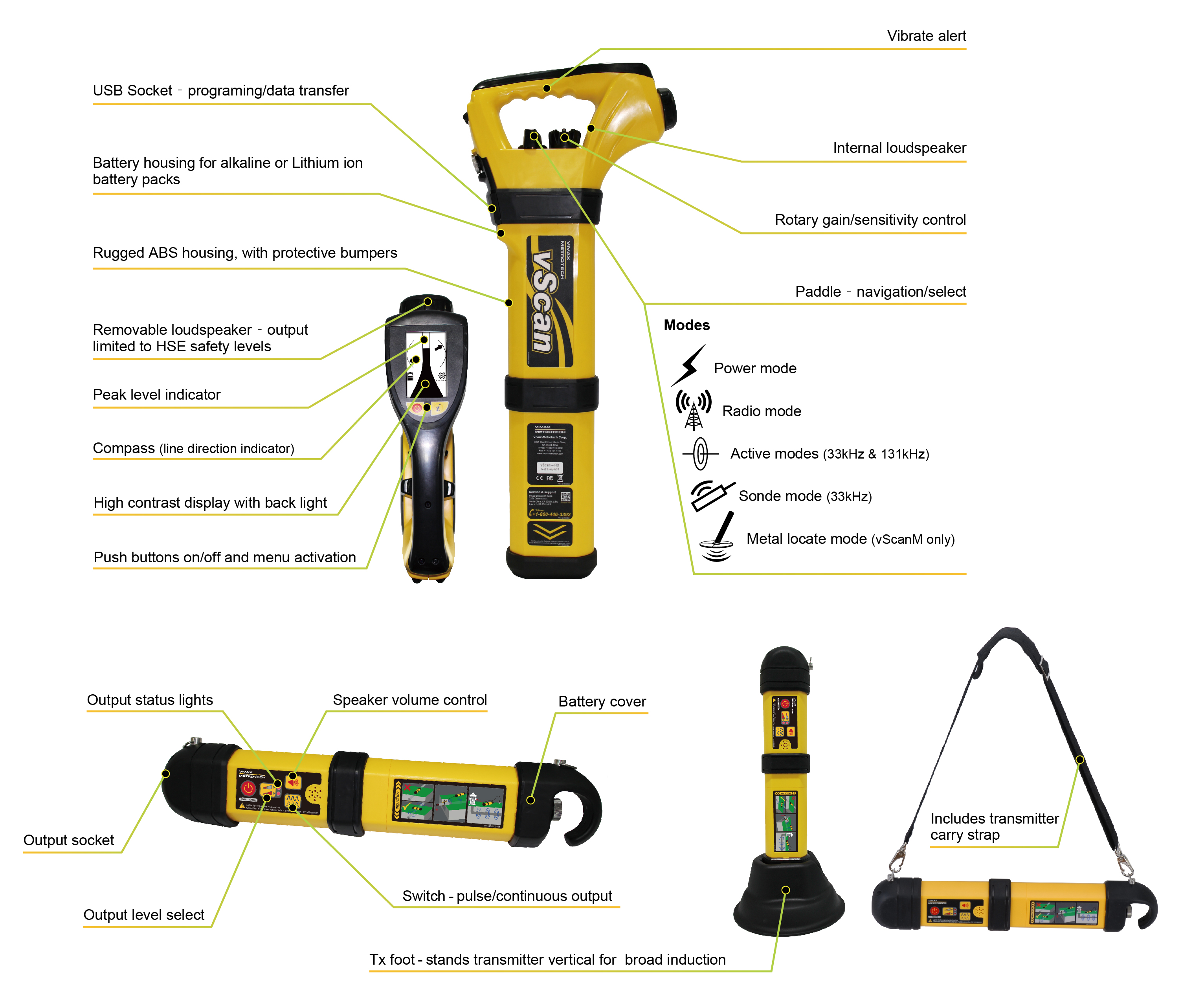 Key Features
Large, high resolution, high contrast dot matrix display: makes signal interpretation simple and intuitive.
Auto backlight: for use after dusk.
Compass line direction indicator: ensures correct alignment over utility
Visual, audible and vibration alerts: alerts can be set for: shallow cable, overload, excessive swinging and overhead cables.
Passive signals: power, radio and also as a free option, cathodic protection (CP) 100Hz.
Current measurement: helps positively identify the targeted line.
Simple two button operation: on/off and information (such as depth and current).
Movable speaker: allows the user to place the speaker against the ear while holding the receiver at arm's length
Robust ABS casing with rubber protection bumpers for all site condition use.
2GB auto data logging: helps identify usage and training needs.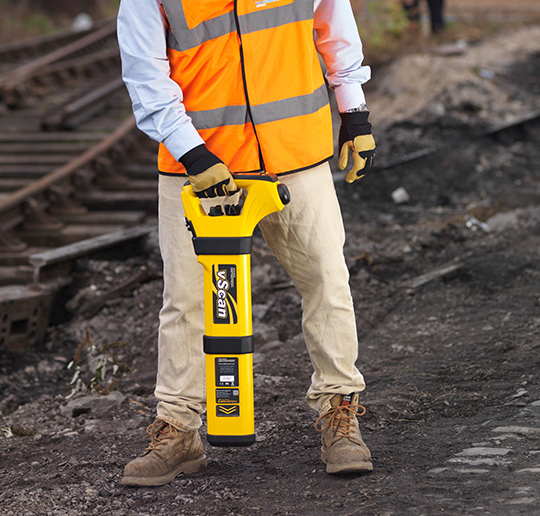 App
MyvScan App
Keep the operating system of the vScan up to date with the free MyvScan Desktop App. The vScan management tool allows the user to configure the features in the locator, download data collected from locating, set alarms useable while locating, and check and update the locator's firmware. Software updates - MyvScan checks for...
View More
VM-MAP App
The solution to affordable real-time mapping of buried utilities is here in the "VM-MAP" app. Push one button to store depth, GPS coordinates, distance between locates and more. Download this data into a PC for further analysis or send it by email from within the application. The data is compatible with Google Maps,...
View More